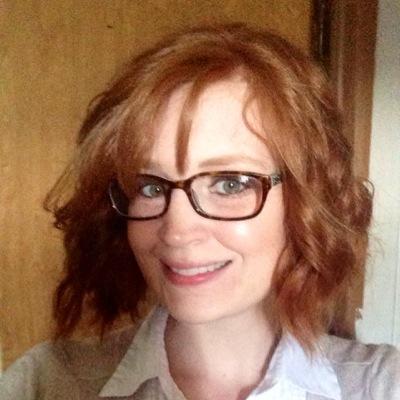 1. Let's hear your pitch.
$500,000.
Eight weeks.
Ten Couples.
To save her brother's business, Hannah Rowen convinced his best friend to play her devoted fiance on a game show. It's all fun and games until someone loses their heart.
2. If you were querying me, what would the teaser of your book be?
To save her stubborn brother's failing business, Hannah Rowen needs cash. Fast. And she knows just how to get it when a new reality TV advertises for couples to compete in a cut-throat elimination game designed to test the strength of their bodies and relationships. Easy enough. The hard part will be convincing her brother's best friend to pretend to be her fiance long enough for them to win the $500,000 prize.
Gavin Williams was warned away from Hannah years ago and was determined to stick to his promise no matter what his body and heart were telling him. When Hannah comes begging for his help he thinks he can play the part and still keep the distance he's always maintained between them. A strategy that proves impossible when they're thrown together for national television. He can't keep denying himself and plans to use the game to show Hannah just how right they are together. But winning the heart of a woman is hard with the world watching and devious couples are out to win the money at any cost.
When Gavin makes a play for Hannah's heart, another couple set out to bring them down and Hannah must decide to walk away for play for keeps.
3. Who is your target audience? What genre is your book?
Adult contemporary romance
4. How did this story come about? Who or what inspired you/this story?
I thought it would be a fun twist on the best friend's little sister trope to put the hero and heroine into a situation that would force them to live 24/7 as a "couple".
5. Is this your first book?
This is actually my…11th…maybe 12th book. I lose count.
6. Why did you enter #PitchMadness?
I LOVE the community writing contests create. It's not about winning a spot (which would be amazing BTW) but about forging friendships and writing relationships.I actual found an awesome writerly group last year that has become a staple in my publication journey. I'm looking at you PCC!
7. Do you have any past experiences with this story you would like to share?
I've entered #PitchMadness the past three years. Never made it past the first round, but like I said, getting picked is just the icing on the cake!
8. What can we expect from your story in the future, do you have any plans?
Publication hopefully! I'm published with two small publishers, but I really want to break into a bigger market and I think this story might have the magic to do that.
9. Can we hear an excerpt?
"This is never going to work if you can't relax." She teased after what felt like an hour but was probably more like a minute. But a minute of wiggling Hannah on top of him was way more than he needed if he wanted to keep his sanity. "We're supposed to be in love. Can't keep our hands off each other. Right now you're like a virgin on his first time up to bat."
Gavin sat up, pushing Hannah back enough so he could breathe.
"We're never going to win if they don't believe we're a couple." She closed in on him again. "Better get used to me because out interview with the producer is in an hour."
He let loose a string of expletives that would have his granny turning in her grave. "You could at least pretend there was a chance I wouldn't have gone along with this." He glared at Hannah cursing himself for even answering the door.
She shook her head not looking the least bit ashamed. And why should she? He was the weakling giving in to her. And didn't that make him sympathize with Sam at the bank just a little bit.
"You're the only one I could think of," she answered. "The only one who's ever stuck by both of us."
"Shit." Gavin looked up to the ceiling hoping someone up there had some answers. Or at the very least a bit of extra strength he could borrow because the next two months were going to kill him.
10. Have a website or social media platform for your story?
No website or social media specifically for this story, but I DO spend a ridiculous amount of time on twitter. (@elledoo)
11. Twelve books, wow. Is this submission part of a romance collection? Any spin offs with the other contestants?
Yeah. LOL I work on multiple WIPs at a time so they add up! I'm such a pantser that I really don't plan books as a series, but this one has the potential to have a follow up book that focuses on a secondary character. Each year I've entered something different. Last year was a LGBT YA contemporary scifi. The year before was a sweet contemporary romance.
12. I see you just don't do romance. Is it your favorite genre so far? Did you ever challenge a different genre and ended up liking it, for instance your scifi?
Romance is great. I love a good love story and have to slip it into pretty much everything I write. There's always that element, even if it's just a side plot. With romance I get to put characters through the emotional wringer instead of just the physical. As far as the scifi, I never set out to write one, it just happened. My writing process usually starts out with a vague idea—for the scifi it was what would happen if an average teenage guy found an extraordinary young man washed up on the beach—and it snowballs from there.
You can connect with Danielle on Twitter @elledoo